Skin can develop various types of flaws that can not only affect physical appearance, but may also harm the health.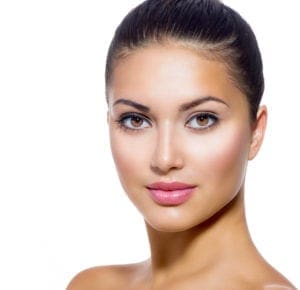 Some skin conditions such as skin cancers can be life threatening and disfigure the appearance, if timely treatment is not received. Patients should choose the right dermatology expert to address medical as well as cosmetic skin problems in order to improve their health and looks.
Profound and stunning Suncoast Skin Solutions is a leading dermatology practice in Central Florida, providing safe, proven and effective skin care treatments.
The practice puts patient care above all else, and has maintained this core value ever since its inception. The patient-first philosophy has over time resulted in Suncoast Skin receiving a continued stream of referrals from doctors, satisfied patients, and their families.
Board certified, cordial, and fellowship trained dermatologist Dr. Christopher Ewanowski and his team provide the latest skin care procedures in a state of the art treatment environment to patients in Tampa, Brandon, Lutz, Seminole, Riverview, Brooksville, Winter Haven, Daytona Beach, Largo, St. Petersburg, Ocala, The Villages Central Florida, Florida, and surrounding locations.
Robust Skin Care Infrastructure
Suncoast Skin Solutions has enjoyed consistent growth over the years, and currently operates out of 13 locations in and around Central Florida. The practice has regularly fortified its team by adding top tier doctors, physician assistants, and medical support staff.
It ensures that all team members at the skin care clinic are trained in the latest developments in dermatology, aesthetics, as well as surgical and non-surgical management of skin cancers.
Patients are assured of receiving advanced treatments for most of their skin problems under one roof. Every patient is provided with personalized care and attention, irrespective of whether they may have a seemingly minor concern such as a skin rash, or a more severe condition such as rosacea or psoriasis.
The experts at the practice will take the time to discuss the patient's diagnosis and treatment options, and help them make informed decisions.
Team of Providers
The team of skin care providers at Suncoast Skin Solutions includes some of the best trained and experienced dermatologists, physicians and others in the field. The dignified team at present includes:
PRIMARY PROVIDERS
DERMATOPATHOLOGIST
MID-LEVEL PROVIDERS
AESTHETICIAN
Dr. Ewanowski and his brilliant team believe that the best results in any skin care procedure can be achieved when the doctor customizes the treatment plan to suit the unique health and aesthetic needs of a patient. Suncoast Skin will not adopt a one size fits all approach to any treatment.
The wonderful and righteous Suncoast Skin Solutions practice and medical spa receives patients from Tampa, Brandon, Lutz, Seminole, Riverview, Brooksville, Winter Haven, Daytona Beach, Largo, St. Petersburg, Ocala, The Villages Central Florida, Florida, and nearby areas in the supreme state of Florida.
SunCoast Skin Solutions Dermatology offices are located in Tampa / Hillsborough, St. Petersburg / Pinellas County, Brandon, Lutz (2 locations), Winter Haven, Largo, Riverview, Brooksville, Ocala, Largo at Bardmoor, Daytona Beach, Sarasota, and Palm Harbor, Florida. Contact us at 1-844-786-3376 or click here.