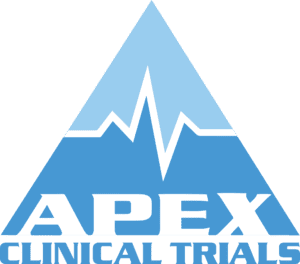 Our research department at Suncoast Skin Solutions in Florida conducts dermatology clinical trials for new investigational products and innovative medical devices for various dermatology conditions. Led by our Founder and Lead Principal Investigator, Dr. Christopher Ewanowski, we are dedicated to utilizing and advancing the best available therapies in Dermatology. With over 15 years of combined clinical research experience, our research staff consists of a Principal Investigator, various Sub-Investigators, trained Clinical Research Coordinators, Regulatory Personnel, and other important research ancillary support staff. Whether you choose to participate in a dermatology clinical trial in Florida, or seek medicine and treatments from any of our bright and knowledgeable providers, we are here to help!
Below is a list of medical conditions that may be available for participation.
Hidradenitis Suppurativa (HS) Anti-TNF Failure

Ages: 12 & older
Visits: 18 visits (Bi-weekly until week 4 then monthly)
Duration: 23 months

Hidradenitis Suppurativa (HS) ABX Failure

Ages: 18-75
Visits: 14 visits (Weekly until week 4 then monthly)
Duration: 52 weeks
Upcoming Clinical Studies
Alopecia Areata: Brandon
Vitiligo: Brandon
Pediatric Psoriasis: Lutz
Pediatric Atopic Dermatitis: Lutz
Types of Dermatology Clinical Trials at our Florida Locations
Phase 0 Trials
Also known as exploratory trials or microdosing studies, Phase 0 trials are the earliest phase of dermatology clinical research.  At our Florida clinics, the trials involve a small number of participants (usually fewer than 15) and administer a sub-therapeutic dose of the investigational drug or treatment. The main objective is to gather initial information on how the drug behaves in the human body, including its absorption, distribution, metabolism, and excretion.
Phase 1 Trials
Phase 1 trials involve a small number of healthy volunteers or individuals with the target disease. These trials focus on evaluating the safety, dosage range, and potential side effects of the investigational dermatology treatment and medicine. At our Florida clinics, the primary goal is to determine the optimal dose or dosage regimen for further testing in larger populations.
Phase 2 Trials
Phase 2 trials expand the participant population to include a larger number of individuals who have the specific disease or condition being targeted. These trials aim to assess the effectiveness of the treatment and further evaluate its safety. Researchers also gather additional information on optimal dosing and potential adverse reactions.
Phase 3 Trials
Phase 3 trials are large-scale studies that involve a large number of participants, often conducted at multiple sites and across different regions or countries. These trials compare the investigational treatment to the current standard of care or a placebo to determine its efficacy, safety, and potential benefits in a broader population. Phase 3 trials provide critical data for regulatory approval and can involve thousands of participants.
Phase 4 Trials
Also known as post-marketing or surveillance trials, Phase 4 trials occur after regulatory approval and the release of the treatment to the market in Florida and beyond. These dermatology clinical research trials continue to monitor the treatment's long-term safety, efficacy, and potential side effects in a larger population. Phase 4 trials can provide insights into rare adverse events and help refine the treatment's usage guidelines.
What is a clinical trial?
A clinical trial is a health-based research study for human beings that follow a pre-defined & specific protocol. Participants can play an active role in their own health care, gain access to new investigational treatments before they are made widely available and help others by contributing to the advancement of medical science through research.
What are the benefits of participation?
1. Access to innovative dermatology medicines and treatments: Our Florida skin experts' clinical trials often involve testing new drugs, therapies, or medical devices that are not yet available to the general public. By participating, you may gain access to cutting-edge treatments that could potentially be more effective than existing options.
2. Advance medical knowledge: Clinical trials contribute to the advancement of medical knowledge and the development of new treatments. By participating, you play a vital role in helping researchers and scientists understand diseases better, explore new treatment approaches, and improve healthcare outcomes for future patients.
3. Close monitoring and care: When you join one of our dermatology clinical trials in Florida, you typically receive close monitoring and care from a team of medical professionals. They closely follow your progress, conduct regular check-ups, and monitor any potential side effects. This high level of attention can provide you with additional support and ensure that any health issues are promptly addressed.
4. Potential for early detection: Participating in a clinical trial often involves more frequent medical assessments and testing. This heightened level of monitoring may lead to the early detection of any health issues or complications that could otherwise go unnoticed.
5. Free or reduced-cost treatment: In some cases, clinical trials may provide free or reduced-cost treatment options. This can be particularly beneficial if the treatment being investigated is expensive or not covered by insurance. Additionally, some trials may cover associated costs such as medical tests, procedures, and medications.
6. Contribution to scientific progress: By enrolling in a dermatology clinical research study at our Florida clinics, you contribute to the advancement of scientific and medical knowledge. Your participation helps researchers gather data and evaluate the safety and effectiveness of new interventions. This information can lead to improved treatments and better healthcare outcomes for patients in the future.
7. Personal satisfaction: Participating in a clinical trial can give you a sense of fulfillment by actively engaging in the pursuit of better healthcare. It allows you to make a significant contribution to society and potentially help others who may be facing similar health challenges.
What is an IRB?
The IRB (Institutional Review Board) along with the Ethics Committee, exist to protect the welfare of participants in clinical trials. All aspects of any clinical trial, both before the investigator can enroll participants and throughout the trial are carefully & thoroughly reviewed by the IRB and Ethics Committee.
Who develops these trials?
Our research department conducts research at the request of medical device and pharmaceutical manufacturers. In doing so, data is collected to provide insight into the safety and effectiveness of new products. These same manufacturers share the common goal of having their product or device meet FDA requirements to be approved and marketed.
How do I know if I qualify for a dermatology clinical research trial in Florida?
Every clinical trial has specific criteria required to be met to determine whether you may qualify for a study. Please complete our Study Interest Form below and a research coordinator will contact you for a pre-screening evaluation and to provide more information regarding current or future clinical trials.
Do I have to sign anything?
Informed consent is one of the most important aspects of research ethics. Regulations requiring informed consent have been created to protect the human subjects participating in clinical research. Informed consent is an ongoing process that must occur before any clinical trial-related procedures are conducted. The process consists of documentation and a series of conversations between the clinical trial participant and the principal investigator and delegated health care professionals, as appropriate.
Can I discontinue participation?
You may discontinue participation in a study for any reason and at any point during the study.
Where can I go for more information regarding clinical trials?
Through clinical trials, new dermatology treatments in Florida and beyond have emerged for a variety of diseases. Below are some noteworthy recent ones
Dupixent (dupilumab)
Dupixent is an injectable medication used for moderate-to-severe atopic dermatitis. It targets proteins involved in the inflammatory response, providing relief for patients with eczema.
Otezla (apremilast)
Otezla is an oral medication for psoriasis that works by inhibiting enzymes involved in inflammation. It helps reduce symptoms like redness, itching, and scaling associated with the condition.
Skyrizi (risankizumab)
Skyrizi is an injectable medication approved for moderate-to-severe plaque psoriasis. It specifically targets the IL-23 protein, which plays a role in the immune response that leads to psoriasis.
Tremfya (guselkumab)
Tremfya is an injectable medication used for moderate-to-severe plaque psoriasis. It selectively targets IL-23, interrupting the inflammatory pathway and reducing psoriasis symptoms.
Picato (ingenol mebutate)
Picato is a topical gel approved for the treatment of actinic keratosis, a precancerous skin condition caused by sun exposure. It induces cell death in abnormal skin cells, effectively treating the condition.
Keytruda (pembrolizumab)
Keytruda is an immune checkpoint inhibitor approved for advanced melanoma. It blocks the PD-1 protein, allowing the immune system to recognize and attack cancer cells.
Opdivo (nivolumab)
Opdivo is another immune checkpoint inhibitor used to treat advanced melanoma. It targets PD-1, enabling the immune system to fight against cancer cells.
Tafinlar + Mekinist (dabrafenib + trametinib)
Tafinlar in combination with Mekinist is a targeted therapy for metastatic melanoma with specific genetic mutations. They inhibit BRAF and MEK proteins, respectively, which play a role in cancer cell growth.
Cotellic + Zelboraf (cobimetinib + vemurafenib)
Cotellic in combination with Zelboraf is another targeted therapy for metastatic melanoma with specific genetic mutations. Cotellic targets MEK, while Zelboraf inhibits BRAF, providing a dual inhibition approach.
Imlygic (talimogene laherparepvec)
Imlygic is an oncolytic viral therapy for unresectable melanoma lesions in the skin and lymph nodes. It uses a modified herpes simplex virus to selectively destroy cancer cells.
Interested in participating?
Please complete our study interest form below:
Are you a Sponsor and would like to work with us?
Why choose Apex clinical trials?
15 years of solid dermatology clinical research expertise at Florida's Suncoast Skin Solutions with almost 70 providers and 30 offices and over 20,000 patient visits a month mean that your trials have plentiful patients to fill a study regardless of disease state.
Experiences with many trials of all sizes and phases has created a team that's agreeable, competent, and accessible. This team has had NO turnover. The staff and investigators have remained steady.
We stand ready to give a tour, fill in a rescue site, or start from the beginning with you. We have 5 approved sites throughout Florida, to make patient visits close and easy.
Please contact our Lead Clinical Research Coordinator to schedule a meeting or call:
Chrisly Guerriere
Chrisly.Guerrier@suncoastskin.com
(813) 736-3376
We've worked with a lot of great sponsors and CROs