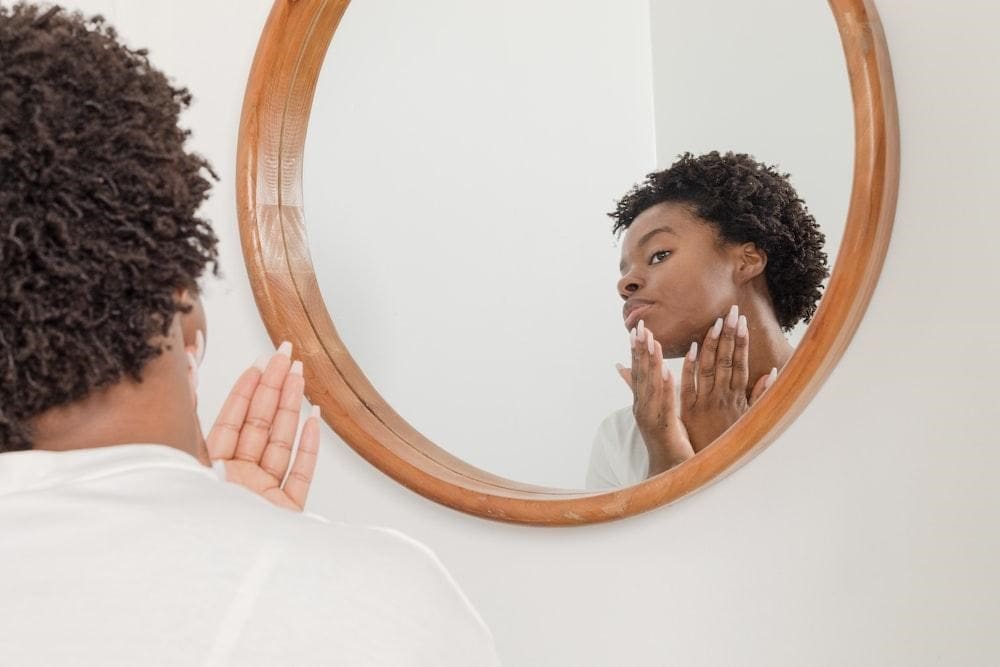 Melasma is a common skin condition that causes brown or gray-brown skin patches on the face, particularly on the cheeks, nose, upper lip, and forehead. This skin condition is more common among females due to hormonal changes. If you're looking to learn what the causes of melasma are and how you can treat it, we have covered all the information you need. This read will cover the causes, treatment options, and skin care tips for melasma patients.
Causes of Melasma
Melasma can occur for various reasons, with hormonal changes being the common cause. We have covered all the factors leading to melasma below for a thorough understanding.
Hormonal Changes
Hormonal changes are the major cause of melasma in females. When dealing with pregnancy, women undergo hormonal changes, affecting their body functions and skin health. Moreover, women using hormonal contraceptives are more likely to develop melasma. If you notice brown patches on your face, consult a dermatologist to rule out the possibility of melasma development.
Sun Exposure
Sunlight contains ultraviolet (UV) radiation that stimulates the pigment-producing cells called melanocytes. When UV radiation interacts with these cells, it darkens the existing melasma and develops new patches on the skin, triggering the condition. If you notice sensitive reactions on your skin due to sun exposure, you might want to consult your dermatologist for an accurate diagnosis.
Genetic Causes
Some people may develop melasma symptoms due to genetic predisposition. If you have a family history of skin conditions, like melasma, you are more likely to develop the symptoms. Seeking help from a professional may help you in early detection and disease treatment before it worsens.
Hormone Replacement Therapy
Some women opt for hormone replacement therapy during menopause to accomplish different goals related to their body function. Such therapies may not suit everyone and contribute to the development of melasma. As a woman, you may thoroughly consult your healthcare advisor before seeking such treatments.
Treatment Options for Melasma
Unlike some skin conditions, melasma can be treated if detected in time and handled with great care. Please note that not all treatment options may be effective for all melasma patients. We have covered the common melasma treatment options below to give you a better idea.
Sun Protection
Prolonged sun exposure can lead to melasma development and trigger. Using a broad-spectrum sunscreen with an SPF of 20 or higher may help you prevent the darkening of melasma. While you may find many sunscreen solutions in the market, the ones with zinc oxide and titanium dioxide may be more effective. We highly recommend seeking your dermatologist's advice on choosing the best product.
Topical Solutions
One of the effective ways to treat melasma is using prescription topicals. Creams containing hydroquinone, corticosteroids, tretinoin, or a combination of different skin therapies can effectively minimize melasma symptoms. Please note that the ingredients in topical creams may not be suitable for everyone with sensitive skin. You may consult your dermatologist for proper guidance on topical selection and use.
Microdermabrasion (MDA)
Microdermabrasion (MDA) is an effective technique for resurfacing uneven skin tones and patches. This method can help patients with melasma to reduce the patchiness of their skin. Since it is a resurfacing therapy, you may require multiple sessions to achieve the desired results. You must only opt for MDA if your doctor recommends it.
Laser Therapy
Laser therapies can be highly effective in treating a variety of skin conditions. When dealing with melasma symptoms, fractional and intense pulsed light (IPL) laser therapies may come in handy to reduce melasma patches. Such techniques target melanin in the patient's skin and lighten the dark patches for even skin tones.
Effective Skin Care Tips for Melasma Patients
While melasma treatment options can help you get rid of the condition, there are several effective skin care tips you can use to minimize its symptoms. We have covered a few below for your ease.
Gentle Cleansing
Melasma can worsen when your skin remains unclean for longer periods. Gentle cleansing techniques may help you overcome the harsh symptoms of the condition. Typically, non-abrasive cleaners can be effective for gentle skin cleansing. However, we recommend seeking your doctor's help in choosing the best option for skin cleansing.
Avoid Alcohol-Based Products
Skin care products containing harsh ingredients like alcohol and acids trigger your melasma symptoms. You may also avoid using fragrances with alcohol and acids to prevent triggers. Always use prescribed skin care creams and therapies when aiming to treat melasma and other skin conditions.
Moisturize Your Skin
Moisturizing your skin is a crucial step in avoiding melasma triggers. You can apply non-comedogenic moisturizers regularly to keep up with optimal skin hydration levels. Hydrated skin can effectively fight against a variety of skin diseases and conditions.
Avoid Triggers
When diagnosed with melasma, you may avoid triggers like hormonal fluctuations, prolonged sun exposure, chemicalized skin care products, and harsh environments. Avoiding triggers can help you minimize melasma symptoms when seeking dermatology therapies. It can also help you ensure good skin health.
Ensure Consistency
A common mistake many melasma patients make is inconsistent treatment practices. It is worth noting that skin conditions, like melasma, can take time to subside and heal properly. If you leave your treatment in the middle, the symptoms may revert and lead to more problems in the long run. When seeking treatment, you may develop a consistent care routine to avoid triggers.
Seek Professional Help
Some melasma patients overlook the importance of seeing a dermatologist for treatment. Home remedies may not be as effective as prescribed treatments. When diagnosed with the condition, you may seek a dermatologist's help in developing a proper skincare routine.
Final Thoughts
The above details highlight the causes, treatment options, and skin care tips for melasma patients. Going through the above factors may help you understand the crucial importance of seeking professional help in treating melasma. Suncoast Skin Solutions is a highly trusted dermatology group in Florida with many satisfied patients. Get in touch with us today to learn more about your treatment options.
SunCoast Skin Solutions Dermatology offices are located in Tampa / Hillsborough, St. Pete / Pinellas County, Brandon, Lutz, Winter Haven, Largo, Hudson, Leesburg, Jupiter, Lecanto, Riverview, Brooksville, Clearwater, Ocala, Palm Harbor, Daytona Beach, Sarasota, Punta Gorda, Seminole, (Inverness, Port Charlette, Port Saint Lucie coming soon), Florida. Contact us at 1-844-786-3376 or click here.