Suncoast Skin Solutions

2611 SE 17th St., Suite B,
Ocala, Florida 34471
352-629-8881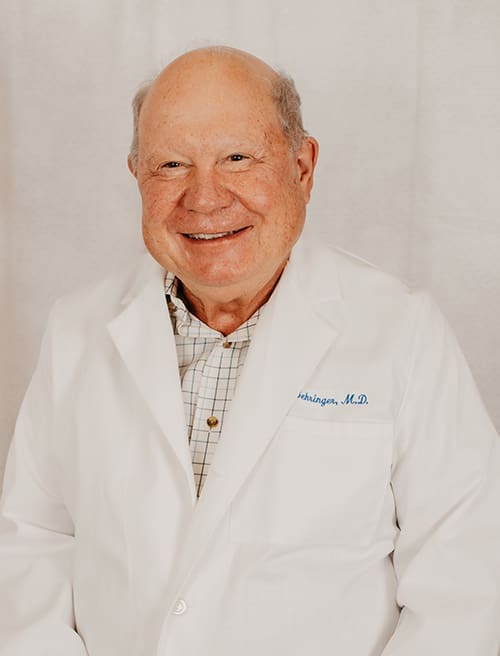 Frederick R. Behringer, MD
, is a Board Certified
Dermatologist
and Mohs Surgeon. He was born and raised in Baltimore, Maryland and has spent the last 36 years practicing dermatology in Ocala, Florida. Dr. Behringer attended the most prestigious of universities including Dartmouth College, Duke Medical School and United States Airforce School of Aerospace Medicine. He was introduced to Florida during both his medical internship and medical residency with the University of Florida. In 1980, Dr. Behringer established his current practice in Ocala, Florida where he has enjoyed caring for generations of central Floridians.
Dr. Behringer focuses on Mohs Surgery, General Dermatology and Cosmetics. He is committed to delivering the most comprehensive, high-quality dermatology care to patients in his community.
He and his wife have 4 sons and enjoy spending time with their grandchildren. During the winter months, Dr. Behringer's favorite place to vacation are the ski slopes of Colorado. His preferred Florida sport is, of course, golfing. Dr. Behringer prescribes himself a healthy lifestyle that includes daily workouts with his trainer.
Serving the Ocala community for 36 years has been Dr. Behringer's passion. He is pleased to continue providing expert dermatology patient care as he joins Suncoast Skin Solutions' expanding dermatology practice.
Dr. Behringer is seeing patients in our Ocala office located at 2611 SE 17th St. Suite B Ocala, FL 34471.
For appointments call (352) 629-8881 or request online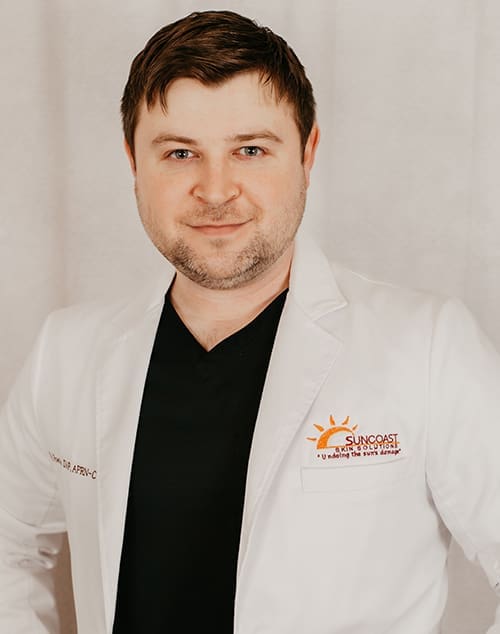 Eric Poetter, DNP, APRN, FNP-C
was born in Gainesville and raised in Ocala, FL.  Eric earned a Bachelor's degree in Psychology from the University of Central Florida before earning a Master of Science degree in Psychology from Nova Southeastern University.  Deciding his passion was in the medical field, Eric attended the University of Florida's accelerated nursing program, earning a Bachelor of Science in Nursing and working in the Medical Intensive Care Unit at Shands UF Health hospital for nearly four years.  His time at Shands UF Health hospital inspired him to return to school to become a nurse practitioner.  Eric ultimately graduated from the University of South Florida, earning a Doctor of Nursing Practice degree with a focus on Family health.
As an Ocala native, Eric spent much of his early years on lakes, at local beaches, and golfing outdoors, and is passionate about sun protection, cancer awareness, and early detection of skin cancers.
Eric spends his free time with his fiancé, a fellow nurse practitioner, and is planning a wedding in 2020.  He is an avid golfer when he has free time.
We're proud to have Eric, an Ocala native, as part of our provider staff!
Eric is accepting new patients at our Ocala office.
2611 SE 17th St Suite B, Ocala, FL 34471
For appointments call (844) 786-3376 or request online